Subscribe: Apple Podcasts • Stitcher • Google Play • Spotify
In 2022, Chriselle Lim and Ben Bennett, re-launched Phlur, a dormant "clean" fragrance brand at the time, with Ben Bennett. Bennett is the founder of the brand incubator The Center, which is behind Saltair, Naturium and Make Beauty. The brand was a near-instant success, with its first fragrance, Missing Person, going viral on TikTok. That year, Lim was named to the annual Glossy 50, a list of people who made a mark on the fashion or beauty industry.
Last week, Lim launched the brand's ninth new fragrance, Father Figure. It launched with a splashy campaign featuring some of Lim's notable, powerful female friends, including influencer Aimee Song; founder of Make, Carrie Barber; founder of Arrae, Siffat Haider; co-CEO of Baby2Baby, Kelly Sawyer; and stylist Monica Rose.
Lim is also heavily featured in the campaign imagery, alongside phrases like, "I'll be your Daddy," and "One week they love me. Next week they hate me. Both weeks I got paid."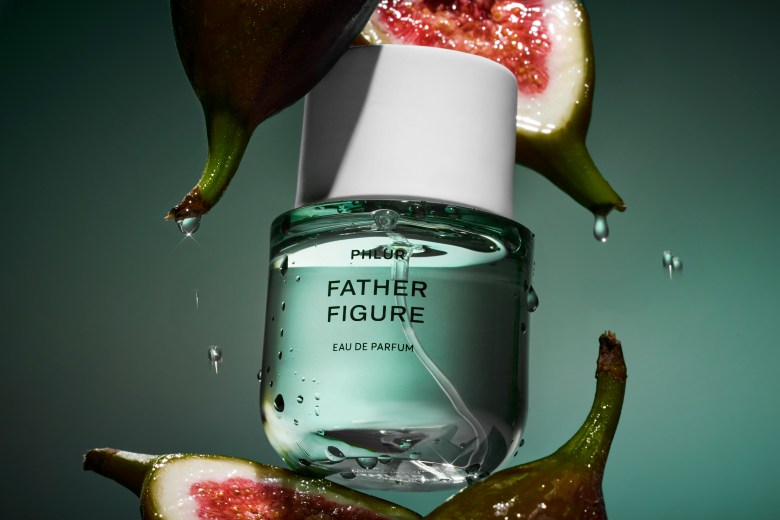 In this monthly Glossy Pop edition of The Glossy Beauty Podcast, Lim speaks about Phlur's boom of a relaunch and newest perfume, and her journey from college vlogger to mega-influencer.
On being an early adopter and joining TikTok
"Sometimes it works out, sometimes it doesn't. TikTok is an example that really worked out to our benefit. I think it was early 2020, like right before the world shut down. I was like, 'OK, there's something here. A lot of these kids are talking about TikTok, and there's no one of my age, there's no one in the fashion industry on TikTok. Let's dive in.' And that was a really big moment for us, because we really blew up on TikTok, especially during the pandemic. It's all about being nimble and being able to adapt to different platforms, and evolve."
On how her divorce inspired the new fragrance campaign
"Father Figure is almost like the new Chriselle. Everyone's saying, 'I love this era of Chriselle.' And this is the era that I've been trying to get myself into. It's the I don't give a fuck era, right? It's the image that I had of myself as I was going through my divorce. … I would always envision myself being this badass woman that's on the other side, that is just hot and feeling so confident, and living up to her full potential. She's shining bright, and she just does not give a fuck; she does not care about what people are saying. She knows that people are talking, they're gossiping, they're talking shit — and she does not care because there is a lot of noise out there. Especially in the early stages, I remember being so vulnerable, like, 'What are people going to think if I decide to not be married anymore? What are people gonna think if I co-parent and I'm not with my girls 24/7?' Like, I just cared so much about what other people thought. So I would always envision myself being that opposite person, which is: I'm just owning my situation. And that's what Father Figure is."
On the benefits of being a fashion creator at the helm of a fragrance brand
"To be fair, I didn't ever foresee myself being a brand founder of a fragrance company. … When I think about the success of Phlur and how far it's come … I think it actually worked out to my benefit. Whether it be creating fragrances or creating campaigns, I didn't have the typical education or the know-how [of] what a fragrance company does. I was naive, right? And so I could really only follow and do what I thought was a good idea. It could have been disastrous, but I think that worked to my benefit. When you don't have any expectations, you kind of lose that fear of, 'Well, I don't know if it's gonna work.' Instead, [it was just], 'Let's give it a try.'"