Tapping into the popular theme of post-lockdown hedonism, Applebee's is teaming up with Winky Lux for its new "Saucy Gloss" collab.
"These lips are out of lockdown," is the first line of "Taste my Face," the original song created by ad agency Grey Global for the campaign, which promotes a barbecue sauce-flavored collection of four lip glosses developed by Winky Lux. A glam music video directed by Hannah Lux Davis, known for Ariana Grande's "Thank U, Next" and Doja Cat's "Say So," features the limited-edition beauty products and positions Applebee's as a date-night hotspot.
The music video's flashy style contains many elements of the party-centric "night luxe" aesthetic that has gained traction since pandemic reopenings began, including sparkly outfits, red velvet booths and chandeliers.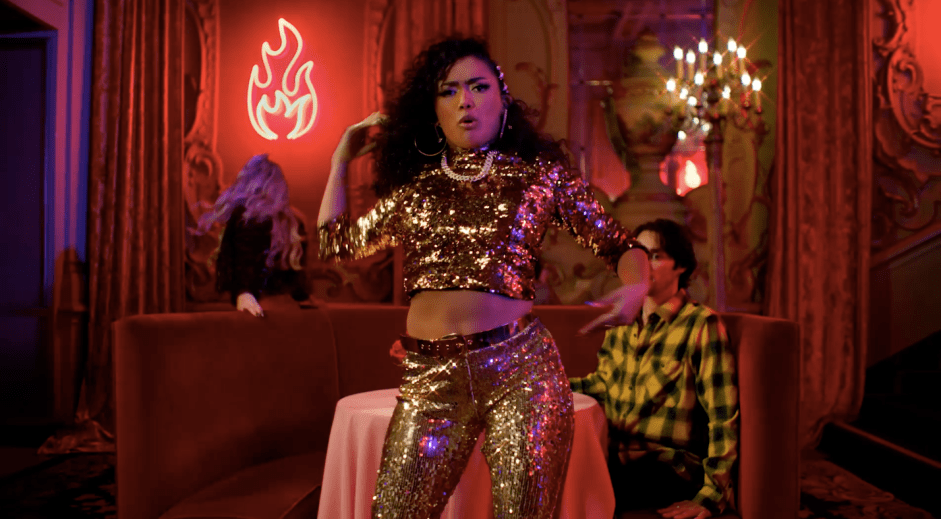 "Winky Lux is a very intentionally 'extra' brand," said Winky Lux CEO Natalie Mackey. She said Winky Lux is especially known for "products you would use to go out," which are on the upswing this year after a makeup sales slump during lockdown. As young people are partying in full force again, "makeup is trending up," she said, with glittery, shimmery and colorful products all seeing a sales surge.
Winky Lux generally embraces an "indulgent mindset" in its marketing, as opposed to the ascetic, minimalist wellness style that party-girl influencers (and some brands) have increasingly eschewed. "There's a lot of really serious marketing and branding in beauty," she said. "There's so much focus on this austere, very serious moment, and we feel there's a big opportunity for a fun voice in the industry."
Mackey said the brand was given access to the proprietary recipes of four signature Applebee's dipping sauces to create products that would accurately match the flavor. After six months of work developing flavors, it came up with four glosses: "Be My Honey Pepper," "Sweet Chile Kiss," "Get Me Hot Buffalo" and "Honey BBQ-T."
"It's super weird to put on a lip gloss that tastes like barbecue sauce. Let's call it what it is. It's a completely new thing. But it's a lot of fun. We really liked the challenge," said Mackey.
With the launch of the video, Applebee's and Winky Lux become the latest to use the "raunchy new normal" advertising genre that has been adopted since the start of the pandemic by brands including Touchland, Suitsupply and Extra. With lyrics like "Our chemistry's just too hot; no side of ranch can cool off," the song's music video features "first dates" over wings and ice water at a fictional, swanky nightclub-esque Applebee's restaurant. With intentional ambiguity, a substance implied to be either sauce or lip gloss is shown smeared over dates' mouth areas.
Applebee's marketing team identified across "all platforms" that "people wanted to kiss again," said Applebee's CMO Joel Yashinsky. "They had been behind masks; they had been sort of hidden, and the whole dating structure changed. Applebee's is a date-night destination."
The video also highlights that its entire cast of four professional dancers and four actors are single. It prominently showcases their social handles and encourages viewers to slide into their DMs for a shot at romance.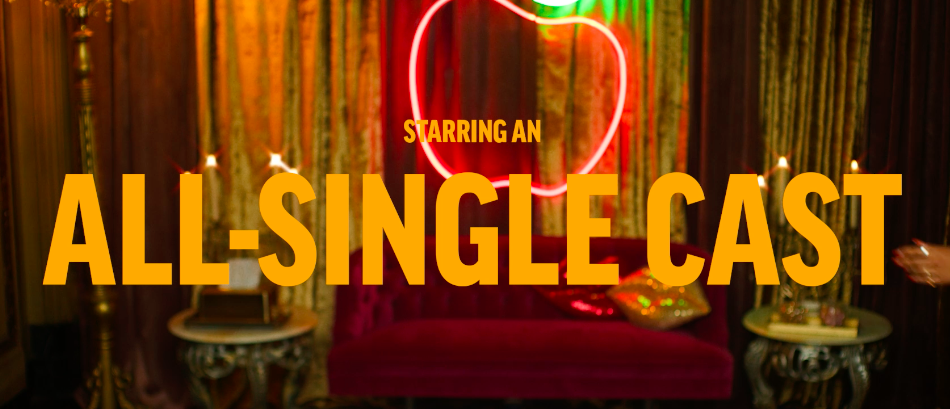 "They were more than happy to provide the contact information, and people can reach out to them and see where it goes," said Yashinsky. "We'll follow if anything comes from [the campaign] that builds a long-term relationship for any of them."
The campaign will be promoted by both brands across social channels including TikTok, YouTube, Instagram, Facebook and Twitter, and is geared toward "all ages," said Yashinsky. According to him, 80% of Applebee's customer demographic is either Gen X, millennial or Gen Z. The campaign will be promoted exclusively online, likely reaching a younger audience than the brand's traditional TV spots.
"It's really about energy, and fun and games moments. [It's also] a chance to experience life back at the level of normalcy people are looking for," said Yashinsky.