Starting on Wednesday, astrology fans and fans of astrology legend Susan Miller can purchase one of four new beauty boxes curated by Miller and created in partnership with the Brandshare, which describes itself as an "omnichannel brand experience" company. The boxes will be for sale on thebeautyseason.com.
There's a box for each element: Fire (for Aries, Leos, Sagittariuses), Earth (Taurus, Virgo, Capricorn), Air (Gemini, Libra, Aquarius) and Water (Cancer, Scorpio, Pisces). Each box retails for $40 but has a value close to $250.
It's not the first time Miller has worked with Brandshare. In November 2021, the duo released beauty boxes with a third partner, InStyle magazine.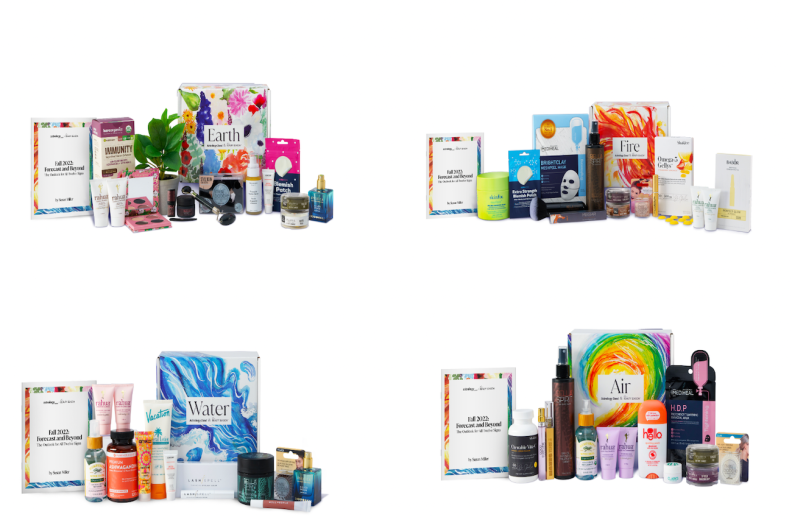 "[We] partnered with Susan Miller to create astrology-themed beauty boxes because we recognized a great opportunity to achieve dual goals: offering a luxury product to the masses, while simultaneously providing a more tailored beauty box that evokes a bespoke experience for the consumer, which is hard to achieve and appealing for the brand and consumer alike," said Colleen McGovern, svp of customer experience partnerships at Brandshare.
"Miller is an appealing partner for many reasons," McGovern said, noting that one is her "large and fiercely loyal following."
Aside from managing her app, calendars and a number of other products she offers, Miller still writes — including the forecasts she writes for Brandshare's boxes.
With the InStyle box, Miller said her international fans were disappointed as international shipping was not offered. "Fifty-two percent of my readers are not in the United States. "And we heard from them, because we didn't offer shipping overseas, and that was a key learning and something that was very important for the second box," Miller said.
She added, "People [in the U.S., however,] were buying more than one box. They were buying one for their sun sign, one for their rising sign — they were curious about what was in the other boxes."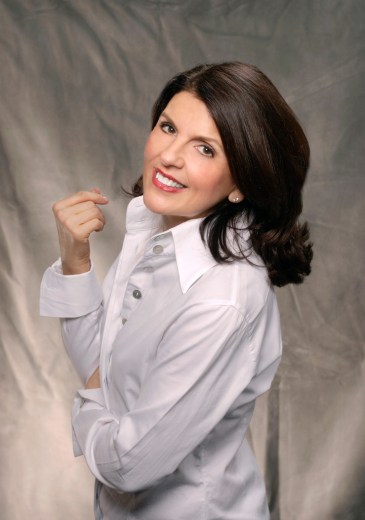 As a result of that demand, Brandshare has extended sales to international markets for this collab. "We've worked out fabulous solutions because every country has different customs and different prices to send. It is complicated, but we've had the time to work it out," Miller said.
As for matching products with their respective signs, Miller said it is been a fun project to work on. "I have to decide who would like what," she said. "Fire, for example, travels a great deal, and Aries loves their hair. Earth signs also like natural products that won't harm the skin or hair, or whatever it is. They like organic, especially Virgos — it's a sign of the harvest." Upon learning that I'm a Taurus, she added, "The Taurus wants to see actual visual results, [and] they want to see that they got value for money."
"But [most importantly]," she said, "we have to have 11 products per box, and [they] have to have a similar weight per box."
Another difference from the first box created with InStyle lies in the design of the boxes themselves, which Miller described as being more "feminine" than the first time around, as she had more input. "I wanted something with watercolor," she said.
On September 12, to promote the boxes, Susan will co-host an Instagram Live with beauty journalist and podcast host Kirbie Johnson, "discussing the boxes, beauty tips, and insights and forecasts for the coming months," McGovern said.