Inspired in part by a career in the music industry, in which she helped celebrities make beauty investments, Ceci Kurzman has launched OurX, a brand pairing users with customized hair-care routines for textured hair.
Through the platform, users will be able to order a hair-care regimen. But, according to the founder, the value they're providing is less about the products themselves and more about the education and hand-holding that OurX provides throughout the purchasing process. Launched June 6, Kurzman tapped Meghan Maupin, founder of the customizable skin-care brand Atolla, which was acquired, as CEO. The company, which sells direct-to-consumer, raised a seed round led by Reign Ventures after securing "mission-aligned" angel investors.
"The future of [beauty] personalization is personalization at every single touchpoint: in [product] instructions, recommendations, what you see on the website. It's not just a one-moment-in-time formula," Maupin said.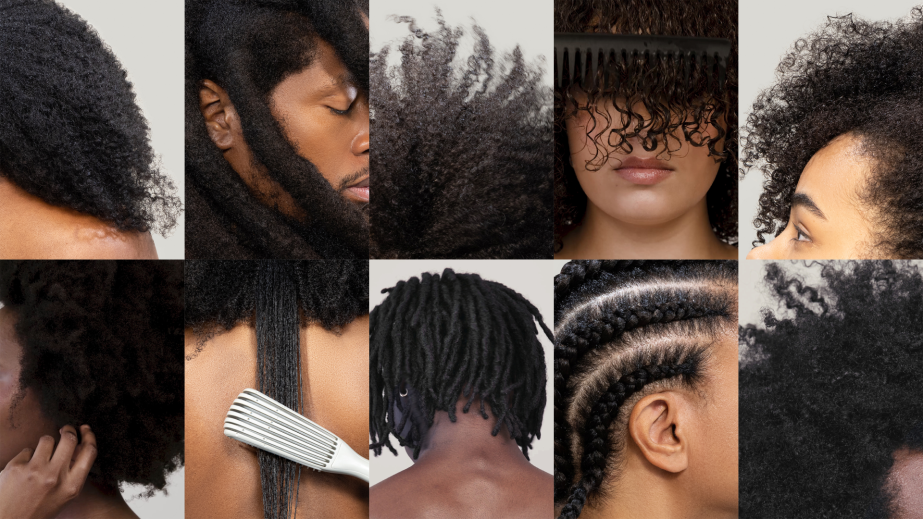 "There were a lot of stereotypes or biases around what [big beauty] thought this consumer was. They'd come to understand that this consumer was low income and that they exclusively liked things that were based on heritage," Kurzman said, speaking of the white space she saw in the market. "But this is a very broad consumer base that isn't defined just by the texture of their hair. This is a consumer that has a wide range of interests and tastes, and [they're being pigeonholed]."
Digitally native, millennial professionals with a college education were a "forgotten demographic," Kurzman said. They were interacting with brands like Peloton and Netflix, which are "hyper-focused on being customer-centric and serving customers their preferences." Meanwhile, in the textured hair space, they had no such option. "They're not shopping at CVS for their for their skin care, but that's where they have to go for their hair care," Kurzman said. OurX seeks to offer a bespoke alternative.
OurX users fill out an extensive survey, answering questions about their hair, scalp, lifestyle, and current hair-care routine and preferences. Subsequently, in addition to receiving a recommended product routine, they're paired with a hair coach. The regimen is fine-tuned over time. It is expected that most people will purchase a regimen inclusive of 4-5 products, with products ranging in price from $24-$32. The coaching is included with the cost of the product subscription. OurX's coaches are largely expert stylists and salon owners, though celebrity stylists, a dermatologist and a trichologist are also in the mix. "As we scale, so will our coaching team, so we can continue to offer one-on-one support," Kurzman said.
Kurzman emphasized that the company is results-driven. "The more data we have, the more personalized we can get — in the same way your Spotify feed and your Netflix feed start to resemble you more and start to be more intuitive. We're gonna be that close to the customer, both in terms of the data set we're building and the human intervention — it's part art, part science," she said.
For example, she said: "As we get to know that customer better, we're going to know that, come summertime, maybe they want to start sporting a protective style. So we're going to start warming them up for that in February. Come June, they'll have had a trim at the right time and done the right steps to get ready."
Despite Kurzman's career working with celebrities, OurX is launching without a spokesperson. This has to do with the unrealistic expectations set by celebrities, she said. "It's very rare that you will see a celebrity's [real] hair in this category; they have incredibly talented, incredibly expensive people who ensure that their hair looks [how it looks]. Their [look] is almost impossible to replicate for the average person."
The brand's Instagram features a small handful of influencers who were pre-seeded the brand's products. According to Maupin, the company's marketing strategy will prioritize organic marketing channels and building community through relationships, though influencers and "traditional digital media" will also be leveraged.
"We believe the best marketers are the people who have tried OurX and can recommend it authentically," she said. "This kind of grassroots strategy takes longer, but it builds real trust."
One of the influencers made a video about her experience with her hair coach. According to the video, she had asked the coach for advice on getting what she wants out of a hair-stylist appointment. The advice worked. "This is the best haircut I've ever had, because I knew exactly what to ask for. It was like the hair coach from OurX was there, in real-time." ' she states. The TikTok post has over 3,600 views and nearly 400 likes.