Once thought of as a slow beauty season, summer no longer means a shortage or slow-down of launches. Over the past two months, we've had our eyes on a chic pro-, pre- and postbiotic skin-care line; an Australian hair brand that entered Sephora; a new high-end peptide serum; and an affordable range of SPFs making its way to Walmart. Discover — and shop — them all below.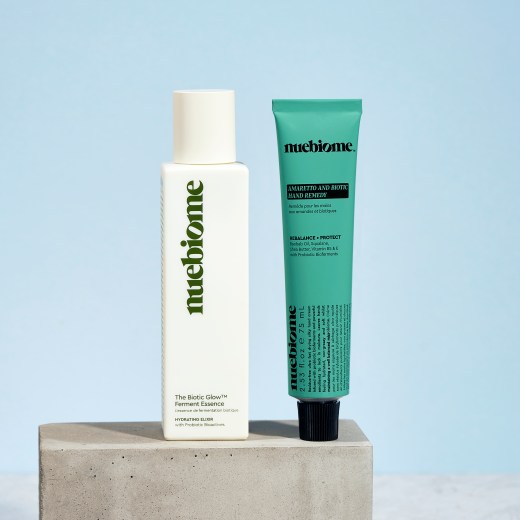 This new brand is the brainchild of nurse anesthetist Ricardo Gray. He got his start by formulating a product for his own dry hands — the product of constant sanitization in a hospital setting. The result is this new brand's hero product, Amaretto and biotic hand remedy. The $30, ultralight hand treatment nourishes hands with a blend of pre-, pro- and postbiotics. Once Gray got going, he moved on to create formulas for the face, too. As of press time, he had three facial skin-care products available, with another listed as coming soon. All feature the brand's signature biotic blend. The Biotic Glow Ferment Essence ($84) hydrates, exfoliates and refines pores, according to the brand. Meanwhile, the Biotic Radiance-Boosting Hydrator is an amino-acid rich, anti-aging moisturizer. Finally, the Glyco-Biotic Ultra Synbiotic Facial ($80) is a bright-red 10% Glycolic/Phytic/Tartaric acid and pomegranate enzyme mask. The brand launched direct-to-consumer on its own website.
Visit the Pop Shop to browse all products featured in Glossy Pop.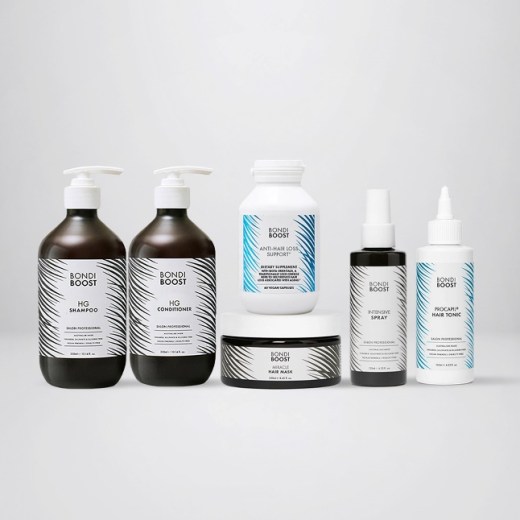 Aussie hair-care brand Bondi Boost hit Sephora this month with 23 products across hair care and hair styling, all of which received Sephora's "Clean at Sephora" stamp. The expansive collection includes shampoos and conditioners made to address thickening or cater to blonde hair, as well as hair masks, heat protectant sprays and treatments for thinning hair. Prices range from $20-$30.
Visit the Pop Shop to browse all products featured in Glossy Pop.
Clinical Skin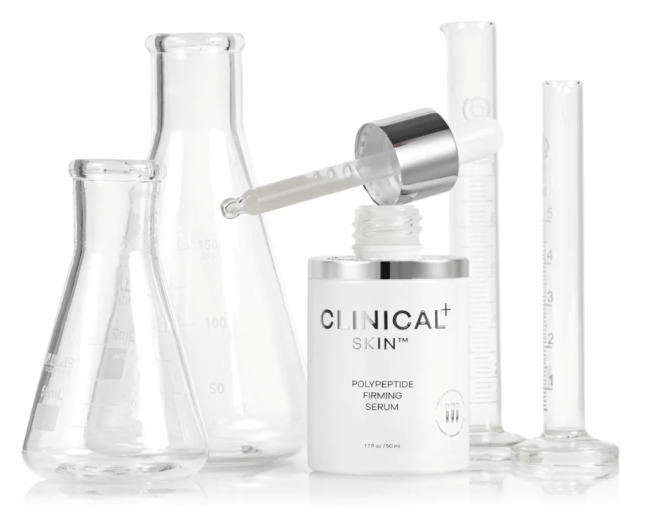 Israel Zahler, who has worked with brands including Obagi and Anthony, partnered with Ewelina Aiossa, CMO, a veteran of SkinCeuticals, to create this new high-end skin-care collection. Thus far, it has just two products and is sold direct-to-consumer. The debut product was the brand's $250 Polypeptide Firming Serum, which includes a bevy of proven ingredients like copper peptide, Argireline and Matrixyl, which together work to help increase firmness and elasticity by 29.7%, according to the brand.
Visit the Pop Shop to browse all products featured in Glossy Pop.
Summer Camp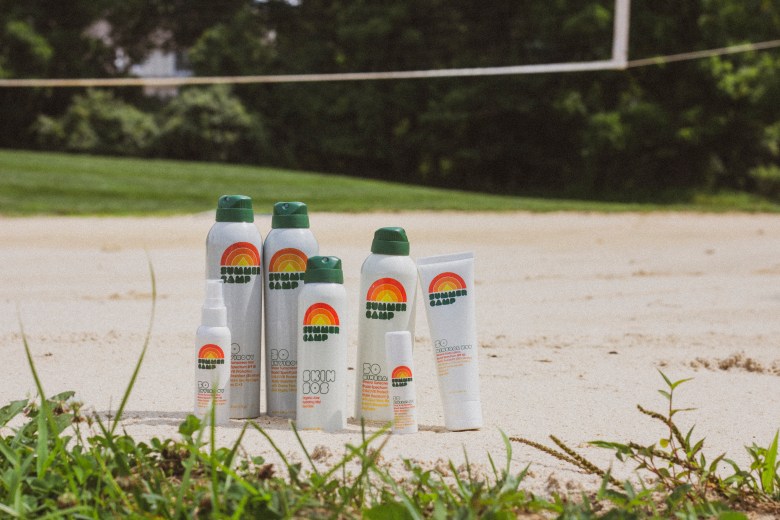 From Valerie McMurray, the founder of luxury sun-care brand Soleil Toujours, comes a different, far more affordable approach to SPF. Summer Camp, with its vintage-'70s vibe, was designed for Gen Z, famed lovers of nostalgia. It is sold at Walmart and at summercamplife.com. The brand debuted with four mineral SPF products under its "Mineral BFF" collection, three chemical SPF products under its "EnviroUV" collection, and an after-sun, dubbed Skin SOS Aloe Vera Mist. Prices range from $12-$21.
Visit the Pop Shop to browse all products featured in Glossy Pop.