To receive the Glossy Pop newsletter in your inbox every Friday, click here.
All products featured on Glossy Pop are independently selected by our editorial team. However, when you buy something through our retail links, we may earn an affiliate commission.
Take a quick scroll through influencer trip content on social and you'll find that they look pretty much the same: mostly white women with mostly size zero bodies, millions of followers and their makeup done up in the latest TikTok hack, gallivanting in Napa, Hawaii, Paris or Miami. In exchange for creating that content, and for their followers and influence, they get a free vacation from brands — room, board and airfare, typically — as well as access to networking opportunities, clothes and beauty products.
Not all influencers look alike in 2022, but many brands have not yet caught up. "This trip happened because I was tired of seeing plus-size influencers being excluded from brand trips," said TikTok creator Moe Black (108,000 followers) of a June trip she spearheaded to Miami. After working to find a sponsor, Black and 12 other plus-size influencers traveled to Miami courtesy of Finesse, an AI-powered, venture-backed fashion startup. The attending creators had a range of followings, including Brooklyn Allen, with 167,000 followers, and Mirna Silva, with roughly 10,000 followers. The group stayed at the Kimpton Epic.
"My friend and I got together and made a list of creators we thought would mesh well and bring something special to the trip," Black said. "When we originally created the trip, it was supposed to be self-funded. Our idea was for all of us to use our connections at various agencies and brands to see if we could get some products and PR to fill out the rooms and make it feel really special for the girls. No one was really biting until I reached out to the CEO of Finesse, Ramin Ahmari," Black said.
Finesse launched in January 2021 with $4.5 million in seed fundraising. The brand carries trend-driven pieces which it offers in sizes XS-3X. It plans to expand to 5X. It also allows shoppers to vote on their favorite pieces, which helps mitigate overproduction, one of the biggest issues in fashion, Ahmari said.
The experience for plus-size fashion influencers is not always a fairytale, but Ahmari aimed to create one, at least for the duration of the trip. Short of the flights, which the attendees paid for themselves, Finesse pulled out the stops. "[Ahmari] was super intrigued by the idea, and after we had a long chat about what we could come up with [in terms of the content creators' deliverables] Finesse decided to step up and sponsor the entire trip," Black said. The creators each agreed to post four TikTok posts and two in-feed Instagrams.
"Outside of airfare, they spared no expense to make sure this trip was above and beyond anything I could have imagined," Black said. She noted that Finesse not only covered the stay, but also threw in a "fully chartered yacht day and bottle service at an amazing night club." Furthermore, "they had boots-on-the-ground employees to make sure everything went smoothly [and hung up our] beautiful clothes in the closets of each room."
The attendees had been able to make product selects. "They just told us what they wanted, sent us a list, and we just gifted them all," Ahmari said.
Though Ahmari declined to disclose the exact investment in the trip, he did say that it was a large one for the company, particularly given that it doesn't do much influencer marketing. The participants were even allowed to charge expenses at the hotel back to the brand. "The girls really used that card on file, which I just saw, so that's a lesson learned," Ahmari said, laughing.
"We trust them," Ahmari said of the fact that there was no set budget. "We rarely work with creators, but when we do, we want them to have ownership over what they do," he said. He emphasized that "#sponsored" tags make content feel unnatural. "We wanted them to have a great time. This is the first time [a group of] plus girls [went on a trip like this]." On the trip, the girls used the hashtag #finessemiami, though Ahmari said it was not required of them.
In addition, he said that the trip presented an opportunity to change the portrayal of what an influencer trip looks like. "I hate the Revolve trips," Ahmari said, "It's terrible body images that are being portrayed. It's just the same cookie-cutter person over and over again." Just five days ago, Revolve hosted a trip in Miami with influencers including @luanabaron (966,000 Instagram followers), Maggie McDonald (201,000 Instagram followers) and Rachel Love (383,000) — all appear to be a size 2 or smaller.
Though the brand "put a lot of money in" the trip, it also saw a return on its investment. As I write this, the hashtag #finessemiami has nearly 200,00 views on TikTok. Ahmari said that many of the participants created more content than they were required to. "I hope this shows other brands that this is exactly what they should be doing and that plus-size creators have amazing communities around them," he said. "I don't even like to single them out. They're just amazing creators, plus-size or not. And it was a wonderful trip, one that ended up being quite lucrative for us."
Black added, "Finesse truly gave us the trip of a lifetime, so I'm beyond thankful they immediately saw my vision."
Collabs of the Week
Beauty Pie x Jenna Lyons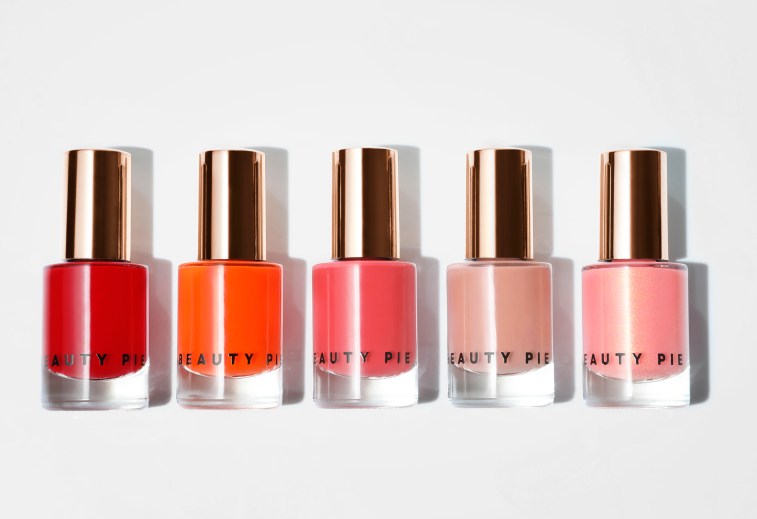 Jenna Lyons has collaborated with Beauty Pie on an edit of five perfect-for-summer nail polishes. Shades include a classic red, a playful orange and a nearly-nude pinks. Though you won't find Gen-Z greens or summery light blues, it has the classics on lock.
Summersalt x Markarian
Markarian has put its signature feminine prints on a capsule swim collection with Summersalt. It includes two one-piece swimsuits — including the latter brand's cult-favorite one-shouldered Sidestroke style — plus a bikini, a shirt, a pair of shorts and a duo of hair accessories. Given that Markarian's dresses typically cost $2,000-$3,000, getting a piece of the brand for $25-$135 is a steal.
Add to Cart: Pride Month Edition
P448's Limitless Collection
In honor of Pride Month, Italian sneaker brand P448 launched a gender-neutral collection in an expanded size range of 36-46 — because, really, why should sneakers be gendered? The brand has also made a $25,000 donation to the Ali Forney Center, which provides services for LGBTQ+ youth.
Hotel Lobby Candle's Pride Candle
Influencer-founded brand Hotel Lobby Candle has created a special-edition candle. And true to the brand's hotel-inspired theme, it describes the launch as the "ultimate hotel penthouse afterparty. … Think: disco balls, sequins, glitter, an epic dance playlist, and a deliciously fresh and fruity fragrance wafting throughout the air." The actual notes include exotic citrus, fresh raspberry and white musk. The brand is making a $25,000 donation to Family Equality, which supports LGBTQ+ families.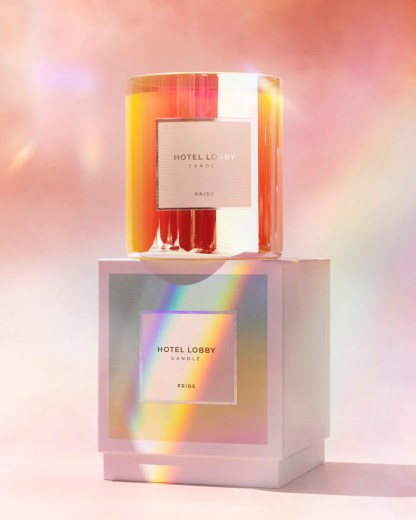 Inside Our Coverage
Huda Kattan reintroduces concealer, following social feedback on 'areas to improve'
The Christian Cowan x Smashbox Pride collection is about accessibility and standing out
#NoFilter 2.0: Gen Z's beauty filter backlash is growing on TikTok and Instagram
Reading List
Ripley's denies any damage to Marilyn Monroe dress
Workers are returning to offices wearing fashionable shoes, and their feet hate them for it
The ugly sandal gets the cool girl treatment, thanks to Staud x Birkenstock