In the last two weeks, the U.S. has been rocked with a series of unimaginable tragedies. Three mass shootings since May 14 – at a grocery store in Buffalo, NY, at a church in California and at a school in Uvalde, Texas – have left dozens dead, more injured and many vocalizing their side in the now-familiar debate about gun regulation.
Fashion brands are under increased pressure to respond to events like these. After the leaked Supreme Court decision revealed the imminent overturning of Roe v. Wade, Glossy's Sara Spruch-Feiner began cataloging brands' responses to the news. Glossy has made similar efforts to track how brands responded to issues like police killings of Black people and the invasion of Ukraine.
On the issue of gun regulation, a trend is emerging. While much of the fashion industry has not weighed in through official brand channels, individual designers, founders and executives have been much more open on their personal accounts. Prabal Gurung, for example, has posted scathing criticisms on his personal Instagram (@troublewithprabal, 100,000 followers) of politicians who are against gun regulation. But the official @prabalgurung Instagram account has not posted anything on the subject.
Here is a list of all fashion and beauty industry responses to the shootings and the issue of gun regulation. They run the gamut from simple statements announcing the pausing of upcoming collections or events to full-throated calls to action on gun regulation policies. Glossy will update this story with new statements and actions as they are made.
Goop was one of the few to make a direct post from a brand account.
Ulla Johnson was another, posting direct calls to action on its brand account's Instagram Story.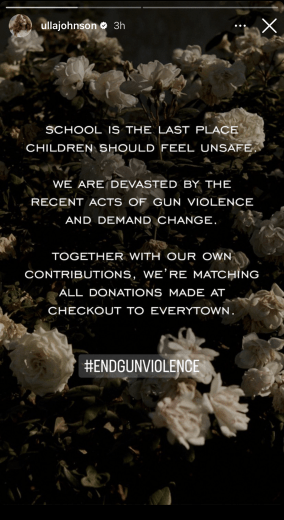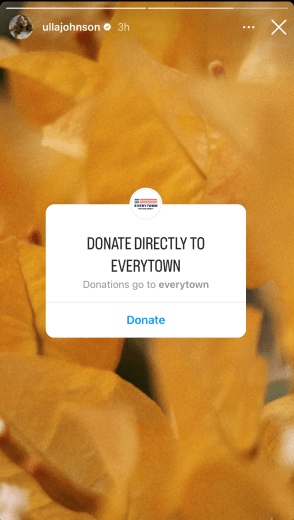 Many of the brands or designers who have spoken up, like Ulla Johnson, have specifically supported Everytown, an organization that was founded by designer Cynthia Rowley and actress Julianne Moore that aims to end gun violence. Heidi Zak, CEO of ThirdLove, was another brand founder who used her personal account to support Everytown.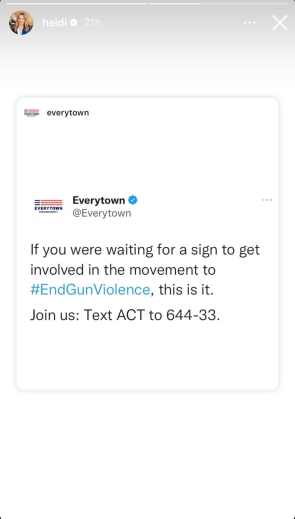 Here are the other statements that have been made by brands and designers.