When hearing the term "spa day," the image that comes to mind may be a massage or a flower-filled tub with pleasant aromatherapy scents and soft music in the background. But these days, experiences centered on extreme cold or heat, retreats into small darkened tanks, and needles are entering the equation, especially at more premium spas.
Across L.A., New York and the rest of the U.S., pain is the new pleasure when it comes to spa treatments. Cold plunges, cryotherapy, infrared treatments, IV drips and sensory deprivation tanks have been on the rise, as intrepid customers show interest in services that aren't about immediate physical comfort. While, individually, these practices are not new and have long been celebrity favorites, they've found their way into spas across the country and a range of trendy new wellness centers opening in the past two years.
"It's kind of like the 'no pain, no gain' mentality, where you have to step out of your comfort zone to get more out of the experience," said Bella Dalili, director of operations at West Hollywood-based Artha, which opened in 2020. "People these days are open to trying more things, even uncomfortable things, in order to gain maximum benefits."
Rather than calling itself a traditional "spa," the exclusive space is a "yoga and wellness sanctuary," combining relaxing experiences like massages and yoga classes with treatments such as T-shock therapy, cryotherapy, infrared saunas and float tanks, all under one roof.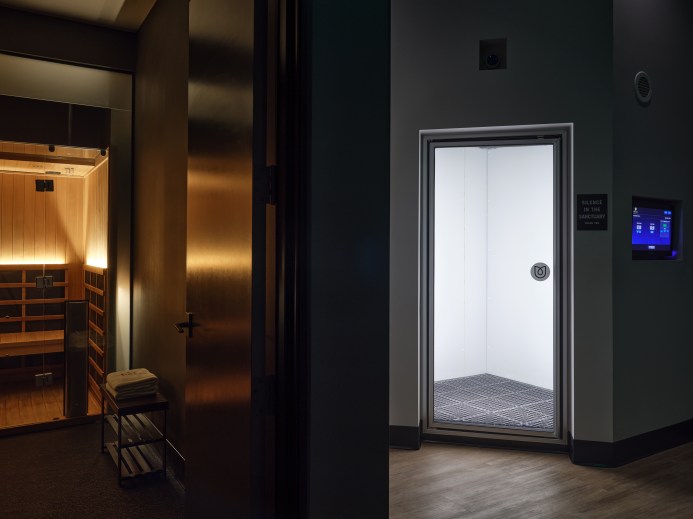 A research report by wellness center chain Restore and market research firm Wakefield brands this genre of services as "Hyper Wellness," describing them as treatments using "nine elements" they believe "everyone should incorporate into their everyday lives: oxygen, hydration, nourishment, cold, heat, light, movement, rest and connection." Examples include cryotherapy, infrared, compression, IV drips, shots and cryotherapy, which are offered at Restore's expanding roster of over 125 locations across the U.S. The report claims that 67% of respondents in a 2,000-person survey said they would be interested in trying one of these types of wellness offerings, with hot and cold therapy being the most-selected option, at 28%.
With anxiety reaching a "crisis" level in the U.S., according to the U.S. Preventive Services Task Force, it may seem counterintuitive that more people are skipping the flower petal bath and diving into tubs of ice. But proponents tout a wide range of both physical and psychological benefits.
Take, for example, the growth in popularity of ice baths, a wellness favorite among celebrities including multiple members of the Kardashian family, Lady Gaga and Lizzo, to name a few.
"Ice baths are probably one of the biggest things that have blown up during the pandemic," said Jonathan Leary, founder CEO of wellness social club Remedy Place. The company is the supplier of Kendall Jenner's personal ice bath and host to many celebrities in its space that opened in L.A. in 2020. With a new round of investment, Remedy Place expanded to New York last month. Its ice-cold baths are among its menu of wellness offerings similar to others listed above.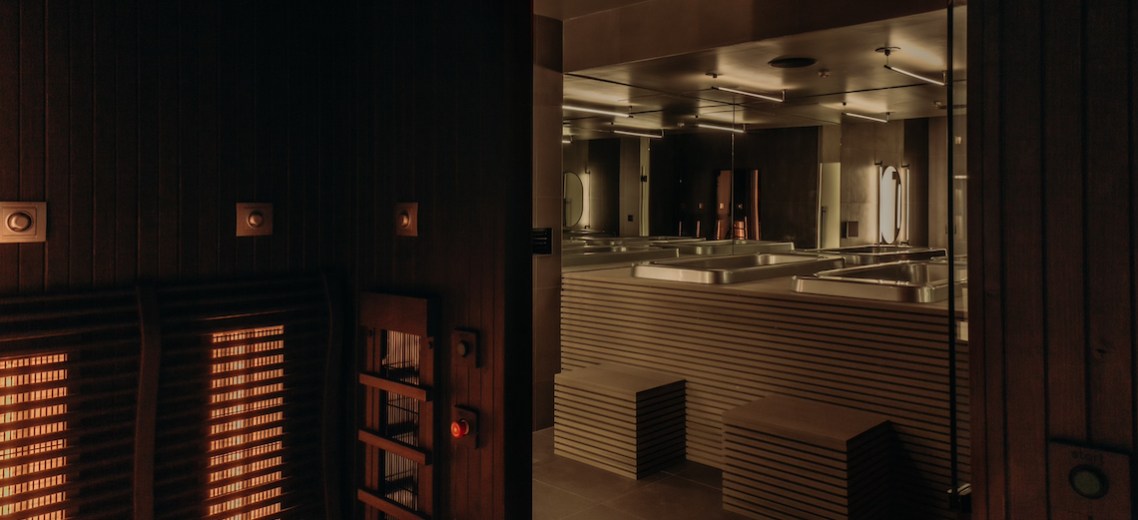 Celebrities have been among the early drivers of the trend.
"My husband has gotten very into cold plunging, so we have a cold tub at home," said Goop founder Gwyneth Paltrow. Paltrow's 2020 Netflix show "The Goop Lab" introduced cold plunging to the masses via a segment with self-described Dutch "iceman" Wim Hof. "I've been trying to dip my literal toe in that thing to feel some of the benefits of the cold plunge, but it's cold."
While Hof has set records by sitting in a cold plunge for one hour and 52 minutes, the maximum allowed time at centers like Remedy Place is six minutes. Paltrow's husband, director Brad Falchuk, is capable of sitting in 45-degree cold plunges for the full six minutes, while her current maximum is one minute. "I'm trying to build up a resistance. I've been reading a lot about cold therapy and all of the benefits, so I've wanted to try to get better at it," she said.
"We call it adaptation training," said Leary. "Being able to teach yourself that you control your mind and your body in an extreme situation is so powerful."
Benefits touted by ice bath advocates vary widely, with Hof claiming on his website that cold plunges can lead to "improved quality of sleep, more focus, and even an improved immune response," as well as "higher energy levels" and "relief of symptoms caused by autoimmune diseases." While benefits are still being studied by scientists, including with experiments on Hof himself, a report by Cedars-Sinai Hospital in Los Angeles says that "soothing sore muscles may be backed with the most evidence."
Beyond health and wellness, the term "beauty is pain" also takes on new meaning with these types of treatments. For years, cryotherapy, or standing in a chamber at temperatures of between -166 and -122 degrees Fahrenheit, has been making its way into the mainstream after years of being promoted by supermodels like Elsa Hosk and Romee Strijd. Beautifying results such as calorie burning, tightened pores and collagen stimulation are generally a part of the treatment's marketing.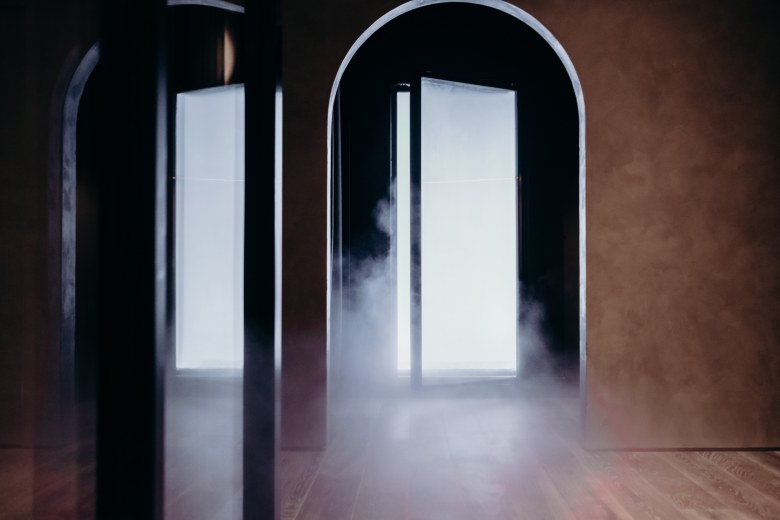 With extreme treatments, safety procedures must be followed closely. In 2015, a spa worker in Nevada was found dead from suffocation in a cryotherapy chamber after she had reportedly gone in it alone after hours. The reason why she did not exit the chamber remains unknown. For cryotherapy, "you can only do it for three minutes. Beyond three minutes, it can get dangerous, especially if you're not used to it," said Dalili.
Beyond physical results, owners claim that exposure to these types of intense treatments can also, paradoxically, help relieve stress and anxiety.
"Just like you go work out your muscles at the gym, we need to train different systems in our mind to adapt to stress," said Leary. "Within the infrared and our ice bath class, the biggest thing we talk about is that, if you can handle and control your mental and physical state in the most extreme thing, you're training your body to adapt to any stressful situation." He cited an unnamed musician customer at Remedy Place who "was so nervous to go onstage" at the Grammys and used the ice bath to overcome his fear.
As the return to life after pandemic lockdowns has led to a new era of hedonism, customers are also turning to these harsh practices to counteract their indulgent lifestyles.
"Detoxification is their main priority. They had their events, [where they were] playing, drinking and eating all these foods, and now they're looking to cleanse their body," said Christian Bluford, chief therapy officer at Artha.
"With people partying again," they are going to Artha "after a weekend of drinking," said Dalili. "They want to come in and detoxify all of that with cryo and infrared as hangover cures."
As extreme treatments go more mainstream, they're being adjusted for newcomers who may be less endurance-focused than hardcore enthusiasts. According to Bluford, that's why Artha offers private rooms for stepping in and out of hot infrared saunas and cold chambers at one's leisure. And the center's float tanks are a far cry from the scary sensory deprivation tanks shown in "Altered States" or "Stranger Things."
"If you're feeling claustrophobic, which is how people may feel, we have the biggest floats available in the market," said Bluford. The center has high ceilings allowing for twinkling starlights and meditative music for those who aren't comfortable sitting in total darkness.
But the soothing spa experience likely isn't going anywhere, even as experimental new practices gain steam. According to Paltrow, there is room for everything.
"I like a good mixture of both," she said. "I love to do hot sauna and then try to do the cold plunge. I love deep bodywork that hurts, but then I also sometimes like a nice Reiki — something really, really calm — or cranial sacral."